Small scale: The recent boost that the national and provincial authorities have given to the development of renewable energies in our country contemplates a series of incentives that are translated through the Distributed Generation Law (Law No. 27424) into benefits such as tax and other deductions. tax benefits for those who choose to invest in clean generation technologies. In photovoltaic installations, for example, a rate of 10.5% is applied to VAT for the acquisition of some equipment.
In addition, the real possibility of selling the surplus of the self-generated energy in its facilities and effectively injected into the network will allow it to obtain an economic benefit, avoid power outages and avoid the effects of a significant increase in the electricity bill.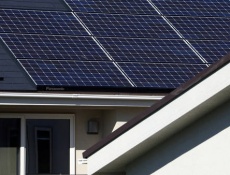 Medium scale: In the case of large users of the Wholesale Electricity Market (MEM), the National Promotion Regime for Renewable Energy Use (Law n°27191) establishes the obligation to incorporate clean energy into the consumption matrix and brings the user several additional benefits, among others, the advantage that energy security grants in terms of avoiding falling prey to unpredictable power cuts by the local supplier, the possibility of lowering costs per kWh if the self-generation installation is correctly sized on the basis of customer consumption, and the improvement of the general corporate image by associating its activity with the concept of social and environmental responsibility. In this sense, the regulatory framework of Law 27191 clearly determines the 3 modalities of acquisition of renewable energy that the Large User possesses, self-generate it with appropriate facilities, acquire it from an energy marketer in the spot market according to Resolution 281-H2017 (MATER), or buy it through the CAMMESA joint purchase mechanism.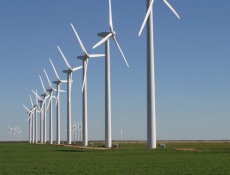 Big scale: For this segment, where electricity is an important element within the production cost structure, given that it impacts the global competitiveness of the business, the possibility of having strategic options in terms of energy supply becomes imperative. go from the assembly of a biogas plant, the installation of a photovoltaic farm or a combination of both. Also, the large users of the MEM will be able in this way to think about opting for viable options to face an investment to self-generate their own electrical energy and thus comply with the provisions of Law 27191 in terms of the requirements of incorporating clean energies into their energy matrix. consumption. The development of large generation projects applies both through the Renovar Program arising from Regulatory Decree 581-2016, and Res. 281 MATER.